PXG's New Cavity Back Design is Engineered to Blend Seamlessly with PXG's Super Tour Blades for the Ideal Fit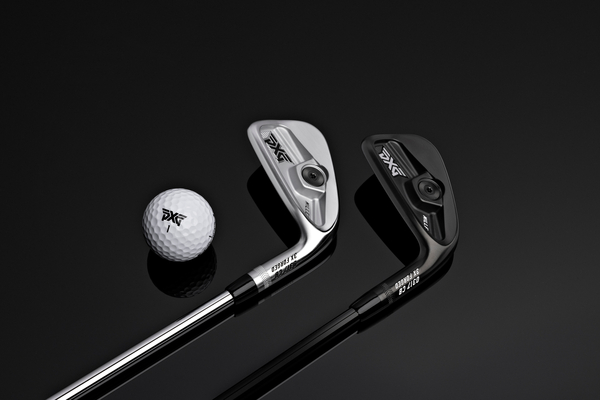 SCOTTSDALE, Ariz. (April 14, 2023) – New PXG 0317 CB Players Irons offer total control with a gratifying touch of forgiveness for elite ball strikers and single digit handicap golfers. Using industry-leading manufacturing techniques, these stunning, milled cavity back irons feature a high-performance body design that is easy to manipulate for advanced shot shaping and trajectory control.
"For golfers who love the look and playability of a blade but know their game could use a little forgiveness every now in then, our new CB Irons are just the ticket," PXG Founder and CEO Bob Parsons stated. "From clubhead size, offset, and sole design to a flighted trajectory, these irons perform beautifully in the hands of better players."
Each iron in the PXG 0317 CB set is triple forged from 8620 soft carbon steel to create a tight, strong grain structure that prolongs the grooves' life and enhances the overall feel. Then, the irons are CNC milled to ensure every surface, curve, and angle are produced to exact specifications. Finally, the irons undergo a precise robotic polishing process to refine the sole and other geometries for a flawless finish and unmatched consistency club to club.
In addition to high-grade materials and precision manufacturing, PXG 0317 CB Players Irons feature a cavity back that makes it easier to hit the ball up in the air and increases forgiveness on mishits. For players who prefer a more traditional muscle-back blade in their short irons, the new CB Players Irons are engineered to blend seamlessly with PXG 0317 ST™ Players Irons at any point in the set for maximum control and even more penetrating trajectory with high spin.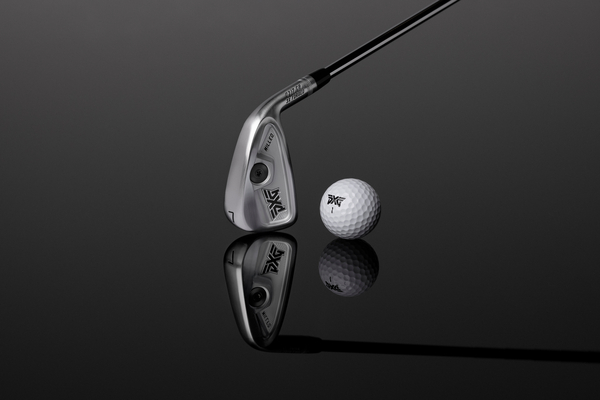 PXG 0317 CB Players Irons also incorporate PXG's Precision Weighting Technology to fine-tune performance. A large tungsten weight on the back of the clubhead positioned on the center-of-gravity is used to optimize the swing weight and head weight target. Adjustments can be experienced during an in-person golf club fitting and are dialed in as part of the custom build process.
Named for the 0317 U.S. Marine Corps Scout Sniper, these players irons support long-range accuracy to any target.
A fan of sniper-like accuracy, PXG LPGA Tour Pro Mina Harigae said, "The 0317 CBs are the best irons I've ever played! I love the way they cut through the turf which allows me to shape the shot I want with great control."
The new milled PXG 0317 CB Players Irons are available in a Chrome or Xtreme Dark™ finish. To buy online or schedule a fitting, visit www.PXG.com.
ABOUT PARSONS XTREME GOLF
Founded by entrepreneur and self-proclaimed golf nut Bob Parsons, PXG embodies his belief that every new product – from golf clubs to sport fashion apparel – should be markedly better. Every innovation should noticeably improve your performance. And every moment of impact should elevate your enjoyment.
Today, PXG offers a complete lineup of right- and left-handed golf clubs, including drivers, fairway woods, hybrids, irons, wedges, and putters, as well as high-performance, sport fashion apparel, and accessories.
PXG's professional staff includes Joel Dahmen, Zach Johnson, Mason Andersen, Paul Barjon, Eric Cole, Kevin Dougherty, Nicolas Echavarria, Clay Feagler, Patrick Fishburn, Michael Gligic, Grant Hirschman, Bo Hoag, Michael Johnson, Jake Knapp, KK Limbhasust, David Lipsky, Luke List, Justin Lower, Ryan McCormick, Henrik Norlander, Augusto Nunez, Garrett Reband, Seth Reeves, Shad Tuten, Dylan Wu, Celine Boutier, Austin Ernst, Mina Harigae, Yu-Sang Hou, Megan Khang, Christina Kim, Gina Kim, Katherine Kirk, Brittany Lang, Gerina Mendoza, Jennifer Song, Linnea Strom, and Ellinor Sudow.