PXG Pro Celine Boutier Clinches Her Third Victory & Takes #1 Spot on the Race to the CME Globe Leaderboard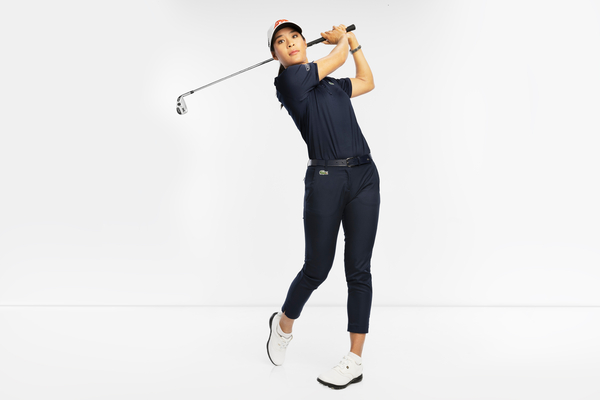 Scottsdale, AZ (March 27, 2023) – PXG LPGA Tour Professional Celine Boutier triumphed in a one-hole playoff to win the LPGA Drive On Championship at Superstition Mountain Golf & Country Club in Arizona. During the thrilling final round, Boutier birdied the 18th hole to force a playoff and proceeded to make another birdie on the same hole to secure the victory and capture her third LPGA Tour title.
"Celine is a fantastic player and a pro's pro. I absolute love watching her play," said PXG founder and CEO Bob Parsons. "We are proud to count her among our PXG Troops and look forward to following her season. Well done, Celine!"
The victory takes Boutier to the number one spot on the Race to the CME Globe leaderboard. And, from tee to green, Boutier's exceptional performance across the four tournaments played so far this year has moved her to eighth place in the Rolex Women's World Golf Rankings.
On her victory, Boutier shared, "I feel like winning is something you need to learn how to do. Getting a win this early in the season is very satisfying, and I'm looking forward to a great year ahead."
What's in Celine Boutier's Bag:
A global golf research and development powerhouse, PXG is dedicated to creating the world's finest golf equipment and apparel. To learn more about PXG, its lineup of tour professionals, or to schedule a custom golf club fitting, visit www.PXG.com.
ABOUT PARSONS XTREME GOLF
Founded by entrepreneur and self-proclaimed golf nut Bob Parsons, PXG embodies his belief that every new product – from golf clubs to sport fashion apparel – should be markedly better. Every innovation should noticeably improve your performance. And every moment of impact should elevate your enjoyment.
Today, PXG offers a complete lineup of right- and left-handed golf clubs, including drivers, fairway woods, hybrids, irons, wedges, and putters, as well as high-performance, sport fashion apparel, and accessories.
PXG's professional staff includes Joel Dahmen, Zach Johnson, Mason Andersen, Paul Barjon, Eric Cole, Kevin Dougherty, Nicolas Echavarria, Clay Feagler, Patrick Fishburn, Michael Gligic, Grant Hirschman, Bo Hoag, Michael Johnson, Jake Knapp, KK Limbhaust, David Lipsky, Luke List, Justin Lower, Ryan McCormick, Henrik Norlander, Augusto Nunez, Garrett Reband, Seth Reeves, Shad Tuten, Dylan Wu, Celine Boutier, Austin Ernst, Mina Harigae, Yu-Sang Hou, Megan Khang, Christina Kim, Gina Kim, Katherine Kirk, Brittany Lang, Gerina Mendoza, Jennifer Song, Linnea Strom, and Ellinor Sudow.