Renee Parsons, PXG Apparel President and Executive Creative Director, hosts celebratory dinner party in honor of the PXG x Nick Jonas Capsule Collection, launching November 15, 2022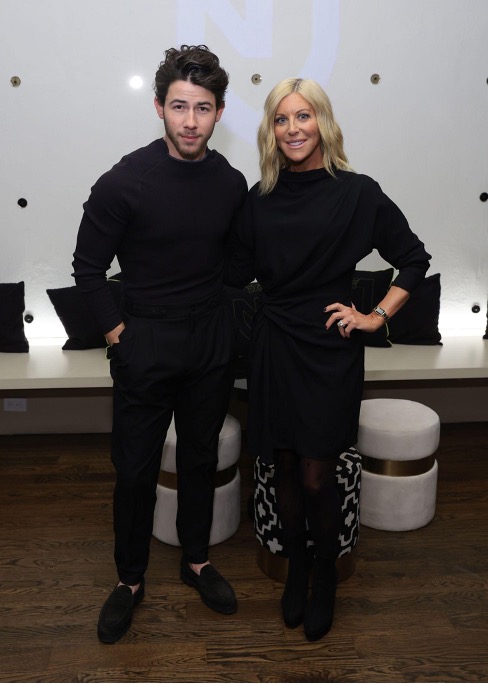 NEW YORK, NY (NOVEMBER 14, 2022)– Renee Parsons and global pop superstar and fellow golf aficionado, Nick Jonas, threw an intimate soiree this evening, celebrating the launch of their PXG x Nick Jonas Capsule Collection. The VIP dinner was hosted at SONA, Priyanka Chopra's New York City restaurant, where celebrities, athletes, fashion tastemakers, and friends gathered to toastPXG's first collaboration, as well as Jonas' entry into the golf arena.
"Nick is part of the PXG Troops and this collaboration is a celebration of our shared passions, creativity, and values. We partnered on this project to design something that we both felt was elevated and missing within the golf apparel industry. The outcome is an apparel and accessories capsule that is classic, modern, and tailored," – Renee Parsons, President and Executive Creative Director of PXG Apparel.
The limited-edition collection, born from a longstanding friendship and shared passion for golf, features fifteen apparel styles and nine accessories that will be available at PXG.com and in PXG stores nationally.
Invitees were welcomed for cocktail hour by Renee Parsons and Nick Jonas, followed by dining on an extraordinary selection of SONA's refined Indian fare, including Galouti Kebabs, Malvani Prawn Curry, Tamarind BBQ Lamb Chops, and Kofta Korma.
Many noteworthy guests made an evening of it, includingNick Jonas, Zac Posen, Katie Couric, Colton Underwood, Bill Cowher, John Varvatos, Michael Park, Eric Rutherford, Alexander Roth, Patrick Janelle, Ken Downing, Ezra Williams, Landon Collins, J.Logan Horne, Andrew Gelwicks, Ian Malone, Elisee Browchuk, Charly Sturm, Eric McNeal, Harrison Vail, Jasmine Contomichalos, Landon Phillips, Naomi Elizee, MaryKate Boylan, Ray Mate, Blair Wheeler, and Ian Rapoport.