"IT'S IMPOSSIBLE NOT TO LOVE THE FIERY FEEL OFF THE FACE."
—Golf Monthly
"THE LOOK OF THIS DRIVER, I THINK, IS HARD TO BEAT."
—The Average Golfer
"SPEED IS UNBELIEVABLE AND TIGHT."
—TXG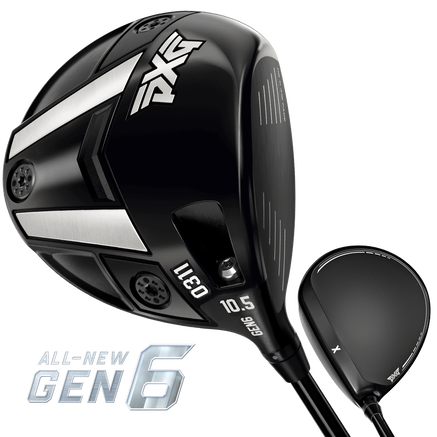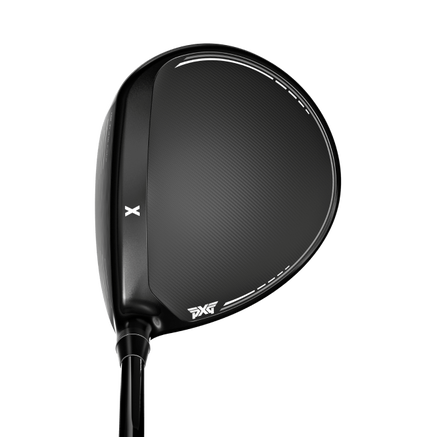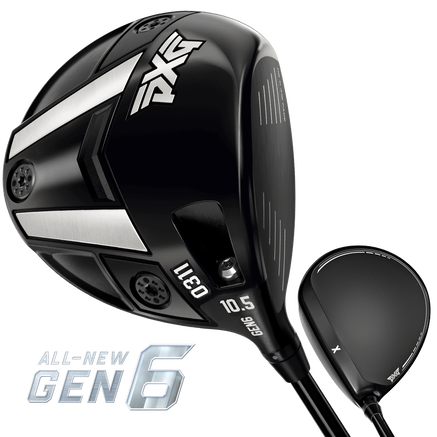 0311 GEN6 Driver
is rated out of
5
by
53
.
bvseo_sdk, dw_cartridge, 21.1.0, p_sdk_3.2.0
CLOUD, getAggregateRating, 10ms
reviews, product
GEN6 DRIVERS SCORE A 93% WIN RATE AGAINST COMPETITORS
We put our GEN6 Drivers to the test against other popular brands and...we CRUSHED it. If you want to hit more fairways and lower your scores, GEN6 is the driver for you. And we have the numbers to prove it.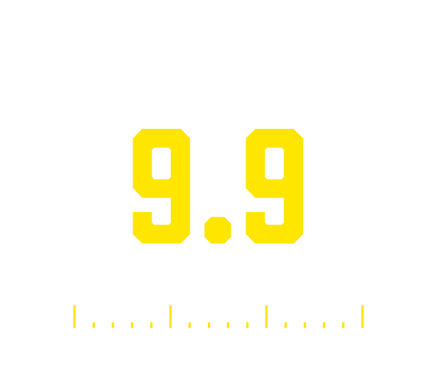 WINNING GEN6 DRIVERS OUTDROVE COMPETITORS BY AN AVERAGE OF 9.9 YARDS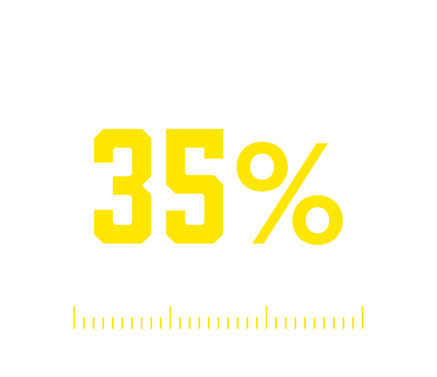 WINNING GEN6 DRIVERS DISPERSION WAS TIGHTER BY AN AVERAGE OF 35%
0311 GEN6 VS THE COMPETITION
| COMPETITORS | PXG GEN6 DRIVER WINNING STATS |
| --- | --- |
| Taylormade | PXG's GEN6 Driver Won 94% of the challenges by an average of 10.5 yards in Distance and 39% in Dispersion |
| Callaway | PXG's GEN6 Driver Won 90% of the challenges by an average of 8.2 yards in Distance and 36% in Dispersion |
| PING | PXG's GEN6 Driver Won 95% of the challenges by an average of 8.6 yards in Distance and 34% in Dispersion |
| Titleist | PXG's GEN6 Driver Won 91% of the challenges by an average of 6.3 yards in Distance and 39% in Dispersion |
| Cobra | PXG's GEN6 Driver Won 95% of the challenges by an average of 11.3 yards in Distance and 39% in Dispersion |
Blazing fast and beyond forgiving
Engineered for insane distance, tight dispersion, and incredible forgiveness, the PXG 0311 GEN6 Driver is built for players of all abilities. This driver presents a traditional tear drop profile and curved crown at address and delivers an explosive sound and unbelievable feel at impact. Featuring the most versatile adjustable weighting system in the industry, the PXG 0311 GEN6 Driver is a mid-spin option that blends ball speed, distance, and forgiveness for optimum performance.
High MOI

Incredible Forgiveness

Maximum Distance

Mid-spin Performance

Extremely Fast Ball Speeds

Tight Dispersion

Outstanding Sound and Feel
Say hello to new PXG GEN6 Drivers
Technology That Performs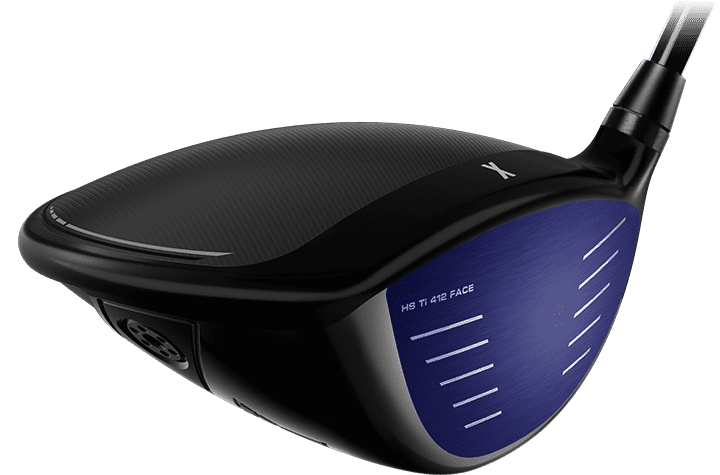 The face is made from high-strength Ti412 titanium alloy, a material that has an exceptionally high yield strength and a low elastic modulus. This helps generate significant face deflection and spring to create ultra-fast ball speeds.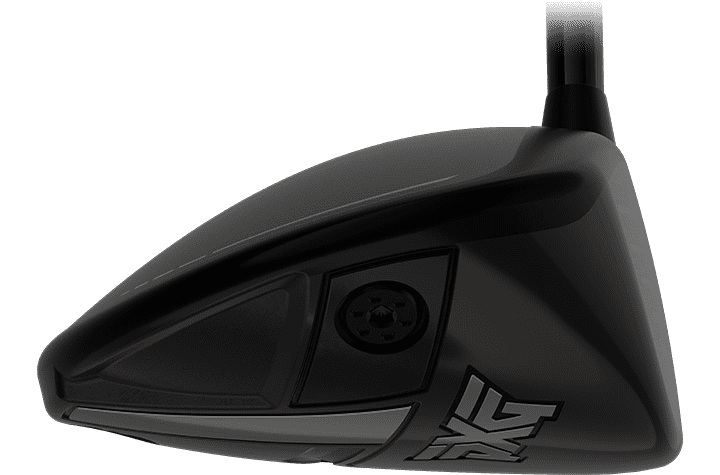 The 0311 GEN6 Driver features a traditional tear drop head shape with a notably curved crown structure and body that is shorter front to back optimized to deliver maximum distance and amazing forgiveness. A tall/deep face shape supports excellent mishit performance, especially on higher face impacts.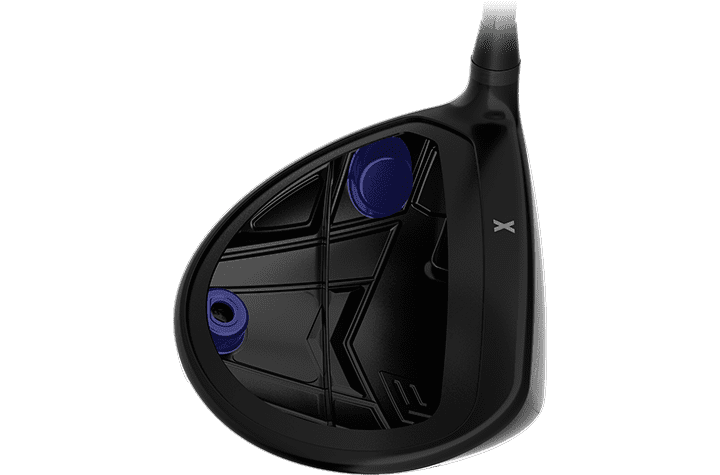 Un-matched Sound and Feel
Through rigorous modal analysis testing, PXG designed an innovative supported weight structure that delivers unbelievable sound and feel. Precision Weighting Technology is positioned in the extreme perimeter of the clubhead and anchored to the outer wall, creating a sophisticated stiff and stable structure that generates high frequency vibrations.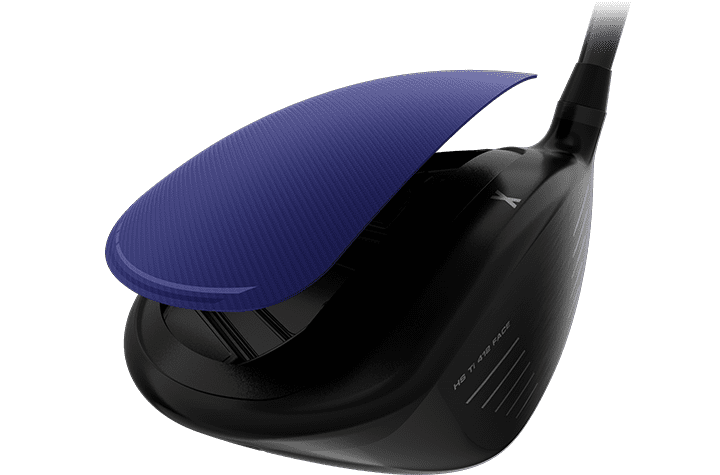 HIGH STRENGTH CARBON FIBER CROWN
The 0311 GEN6 Driver crown is made entirely from high-grade carbon fiber. This lightweight material saves mass in the crown, allowing it to be redistributed low and to the perimeter of the clubhead for optimal CG and added forgiveness.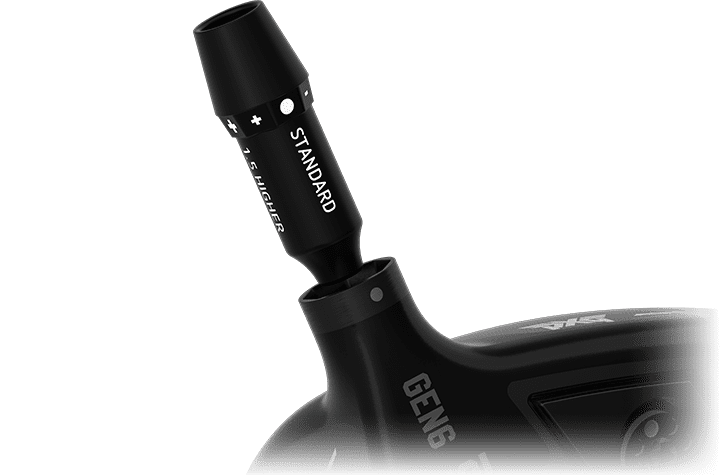 We designed a simple and intuitive light weight adjustable hosel that unlocks the value of fine-tuning loft and lie. The dot is the standard setting. The small + setting adds 1 degree of loft and the Big + adds 1.5 degrees of loft. Conversely, the small - setting reduces (or strengthens) loft by 1 degree and the Big – reduces it by 1.5 degrees. Directly opposite the Dot is the middle blank setting in-line with the PXG logo. This is the flattest setting (3 degrees flat) with the standard loft.
The PXG 0311 GEN6 Driver presents one light (2.5g) and two heavy (7.5g) sole weights that are interchangeable to support preferred spin and bias settings. Weights are available in 2.5, 5, 7.5, 10, 12.5, 15, 17.5, and 20 gram options and can also be used to adjust the overall head mass.
WEIGHT IN TOE
• Fade Bias
• Pulls CG Toe Side
• Anti-Hook Performance
WEIGHT IN HEEL
• Draw Bias
• Pulls CG Heel Side
• Easier to Square the Face
WEIGHT BACK
• High MOI
• Added Forgiveness
• High Trajectory Launch Conditions
PXG 0311 GEN6 Driver Specs
| Club | Lofts | Standard Length (inches) | Standard Lie | Head Mass |
| --- | --- | --- | --- | --- |
| 0311 | 7.5°, 9°, 10.5° | 45.5" | 59° | 203g |
0311 GEN6 Model Comparison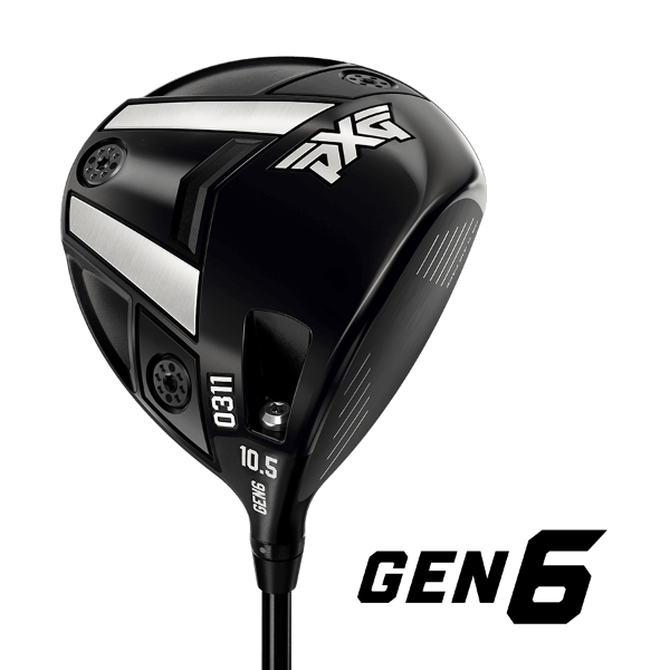 Traditional tear drop shape optimized to deliver the ideal blend of distance and forgiveness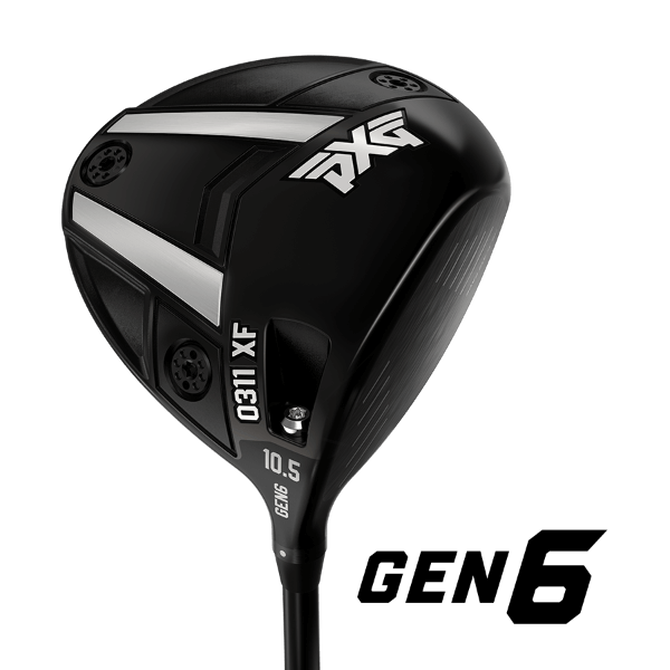 A larger head optimized to deliver max forgiveness and make it easier to square the club face
0311 GEN6 Model COMPARISON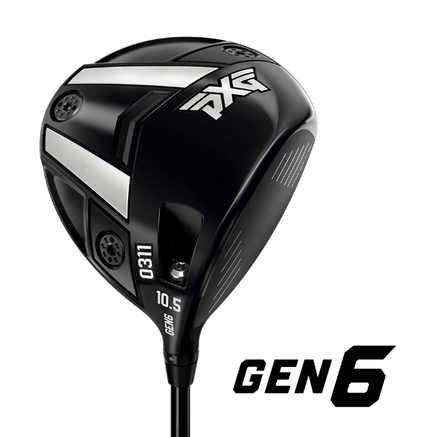 Traditional tear drop shape optimized to deliver the ideal blend of distance and forgiveness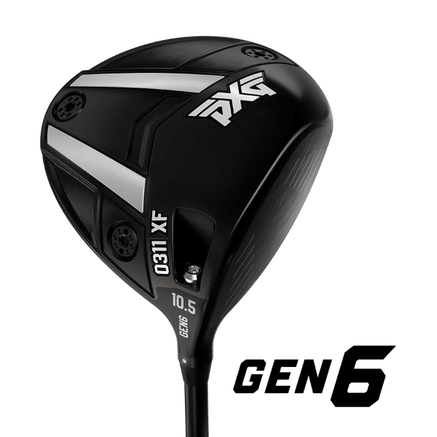 A larger head optimized to deliver max forgiveness and make it easier to square the club face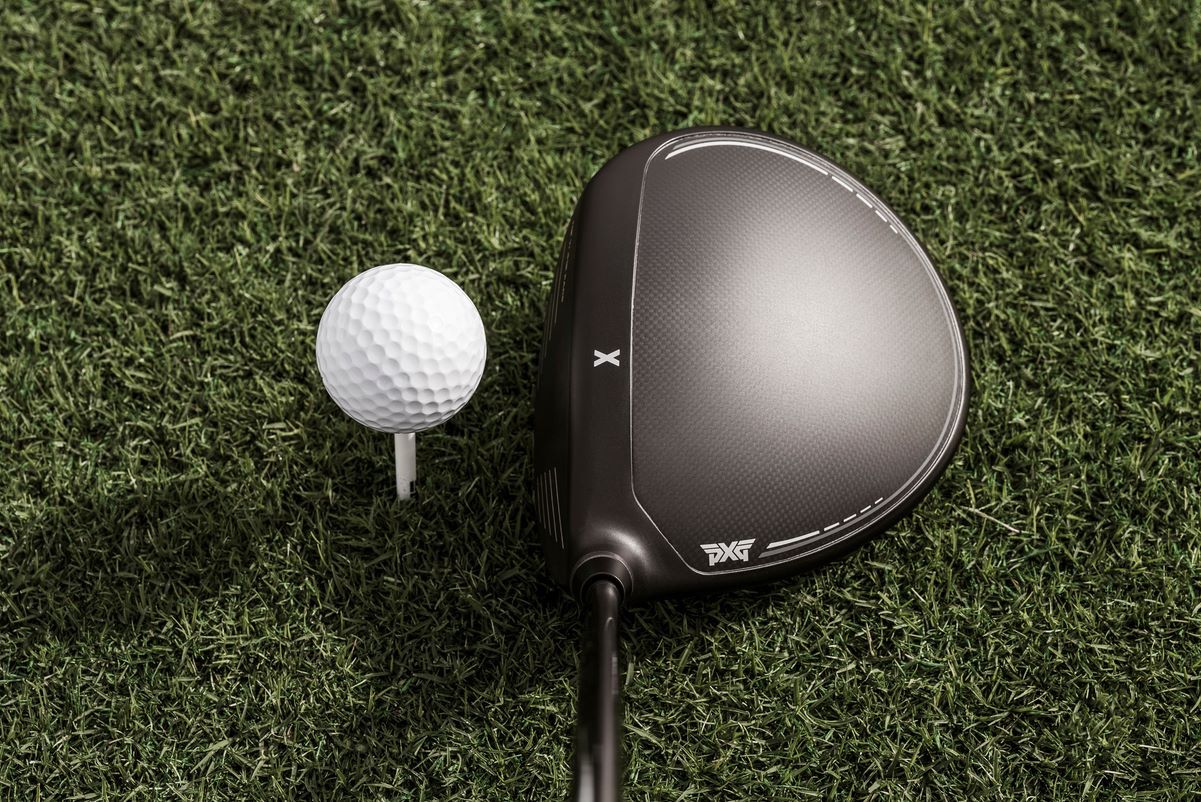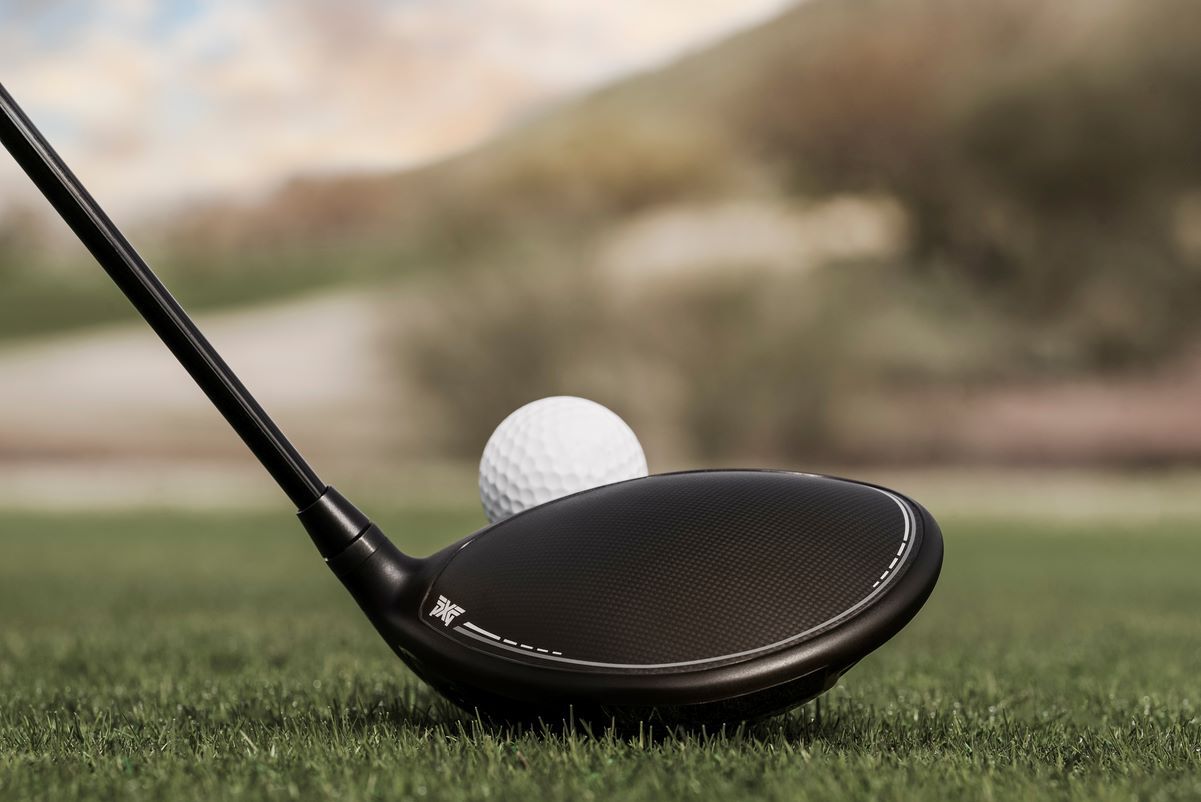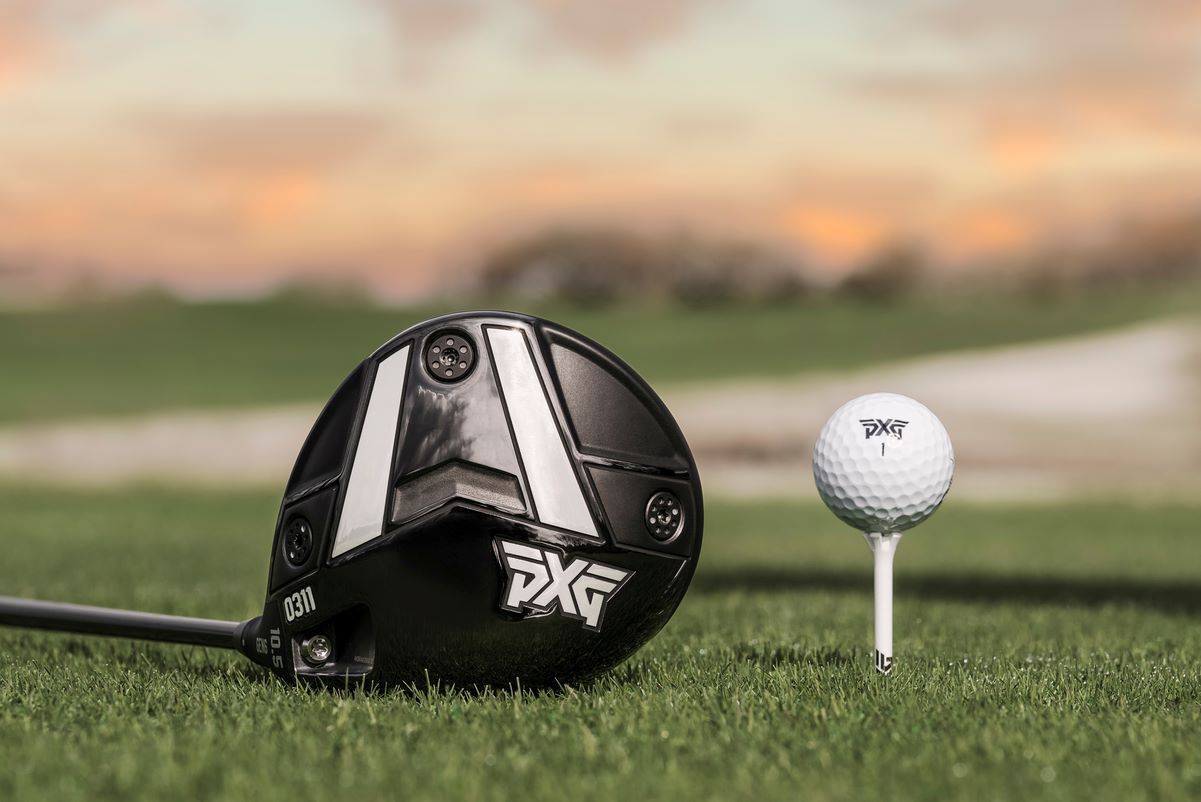 WE GOT YOUR STICKS. PERIOD.
Performance is our only measure of success. That's why the nitty-gritty details matter – so your clubs feel like a hand-tailored Italian suit. On the off chance you discover that your club specs could use a little tweak, don't sweat it. Parsons Xtreme Golf always backs your play. As our performance promise, we offer a complimentary spec check at our retail locations and fitting studios within 1 year of club receipt. If you need us, give Sales & Support a call at 1.844.PLAY.PXG to get on the books.
Rated

5

out of

5
by
Jeff
from
I found my driver!
First, I am fan of PXG clubs (especially the irons and SD II wedges). Previously, I had the Proto and Gen 5 drivers. Each iteration improved from the previous model. For Gen6, this is by far their best driver EVER! The looks, FEEL and performance is top notch. Mis-hits still perform and somewhat surprised the distance loss is not huge. Overall, this is a fantastic driver and paired with the right shaft and weighting provides delivers more ball speed from previous generations (2-3mph). Thank you again PXG for your continuous improvement and providing a great product for all types of golfers. Keep up the great work!
Date published: 2023-04-28
Rated

5

out of

5
by
Mike
from
Anti-left weapon
I was intrigued by the Gen6 challenge so I figured I'd give it a go. Was custom fit for my driver so I was confident that I'd have a chance at winning $100. I was wrong. Distance was the same but my dispersion with the Gen6 was much better. I have a pretty bad hook when I'm going after it and the Gen6 reduced considerably. Was fitted with the stock Diamana X shaft, 10.5 degree head set to 9, and heavy weight in the toe to slow toe rotation. What a difference. I played on the course for the first time today and had to recalibrate my aim because but all for the worst swing of the day, going left seemed impossible. Penetrating, straight ball flight on almost every swing. Very impressed.
Date published: 2023-08-13
Rated

5

out of

5
by
SamWC
from
Huge Upgrade
Have been playing the Gen4 driver and made the switch to the new Gen6. This new Gen6 feels, sounds and performs on a different level. This is by far the best driver PXG has ever released.
Date published: 2023-03-25
Rated

5

out of

5
by
Larry B.
from
PXG Gen 6 XF
I participated in the PXG Gen 6 Driver Challenge last week at the Mesa, AZ store. I will say that it was the best experience because I have been using the same driver, TaylorMade 07 Burner for 16 years, which I bought the off the rack and was never professionally fitted. After completing the driver challenge in their state-of-the-art fitting bay and working with Trevor, I am happy to say that I am a proud owner of the new PXG Gen 6 driver. If you're in the market for a new driver and clubs, I highly recommend scheduling a fitting with Trevor at the Mesa, AZ store, very friendly and professional. Also, great facility and staff!!
Date published: 2023-08-28
Rated

5

out of

5
by
Anonymous
from
Gen 6 is a Beast!
Got fitted last week for the Gen 6 driver at the Orlando location. My fitter Dan suggested the X-stiff Fuji Motore X shaft and we took 3/4" off the standard length. Got the club yesterday and hit 12/14 fairways in my first round! Great look at address compared to my old Stealth. I love the look and sound of the head and it's a great combo with the Motore shaft. I immediately felt a lot more control and confidence before taking my swing and noticed real forgiveness on off-center strikes. The headcover is high-quality and the magnet is a great idea! Overall I'm very impressed! Thanks!
Date published: 2023-07-17
Rated

5

out of

5
by
SeanK
from
GEN6 STRAIGHT! LONG! TIGHT DISPERSION! FORGIVING!
Ordered the driver last week. Spoke with the team over the phone and made sure the weights were in the places to fit my swing. Played my first round with it today in fact first hit was right off tee box #1. I'm very impressed. I'll try to organize this but I like this club so much I felt the need to write a review immediately now that I'm in the PXG Troops. Service: from website to phone to shipping was a pleasure to purchase from the company. I really appreciated their testing and posting the numbers. My big move here was coming off of the original Taylormade Stealth driver 9.0 degrees and before that a M6… always thought the feel was great and all but I felt the dispersion was off with the Stealth. I'd play a fade but couldn't seem to control the dispersion. Wasn't even a 50/50 average of fairways in regulation in honesty. The marketing showed me that PXG focused on that and showed me where they compared to the "Big Boys" and I thought okay I need to do research on reviews and give this Gen6 a try. Club: I chose the 0311 9.0 as I don't have trouble getting the ball up and my handicap is 10-15 so I opted for the regular over the XF because I didn't feel I needed the forgiveness just tighter dispersion and I'll be honest I read reviews… THIS THING IS FORGIVING! If you are someone who struggles to hit the big stick I would consider it (XF) but the player looking for tighter dispersion and the ability with their weighting system to get fit and fine tune you won't regret it. I love the matte black. I don't like distracting or glare when I look over the ball so 10/10 on aesthetics. The sound is unique and not quiet. I like that for feedback purposes. Performance: Okay, normally drive the ball 230-250 (90-95mph swing speed) not the longest hitter and thought I might give up some distance for the dispersion and I was wrong. I played my first round with the Gen6 today and of holes used with driver. 6/10 FIR. 3 of the misses were less than 10 feet from the fairway and kept me in play. My only true miss was a horrible hit and I've got to say the feedback was there but the ball still got good distance and the miss was way better than my previous miss. I could hit this driver straight without trying. My 3 misses were dead straight I just pushed the face open slightly. One of them I could tell was a toe hit … still got 245 out of it and only 6 feet off the fairway. My best drive contact-wise was dead center (wasn't trying to kill it) and I got 275 STRAIGHT down the fairway. Overall I would have to say it looks amazing and performs exactly how they said. If you're looking to make more fairways with the driver you need to get on board. I'm sold. #pxgtroops
Date published: 2023-06-13
Rated

1

out of

5
by
flogolfer
from
Frustrated and Disappointed
2 handicap index, 72 yr old, senior playing for 50 years. Currently playing 3 times a week plus 2 practice sessions. Got the driver 6/30/23. Adapter tip broke on 7/1/23. Sent it to Ariz HG for warranty repair. Returned to me on 7/18/23. Hitting hard snap hooks & even when in the fairway, 15 yards short of my average distance. Spent time on range daily trying to dial it in. No better. That's just the beginning of the story. Fast forward. After 2 1/2 months of frustration and disappointment, the club is packed in storage, & I'm using my 10 year old backup.
Date published: 2023-09-18
Rated

5

out of

5
by
Anthony
from
Love at first strike
The sound and explosiveness of this driver was immediately impressive. As soon as I hit it, I knew they got it right
Date published: 2023-03-25
bvseo_sdk, dw_cartridge, 21.1.0, p_sdk_3.2.0
CLOUD, getReviews, 5ms
reviews, product