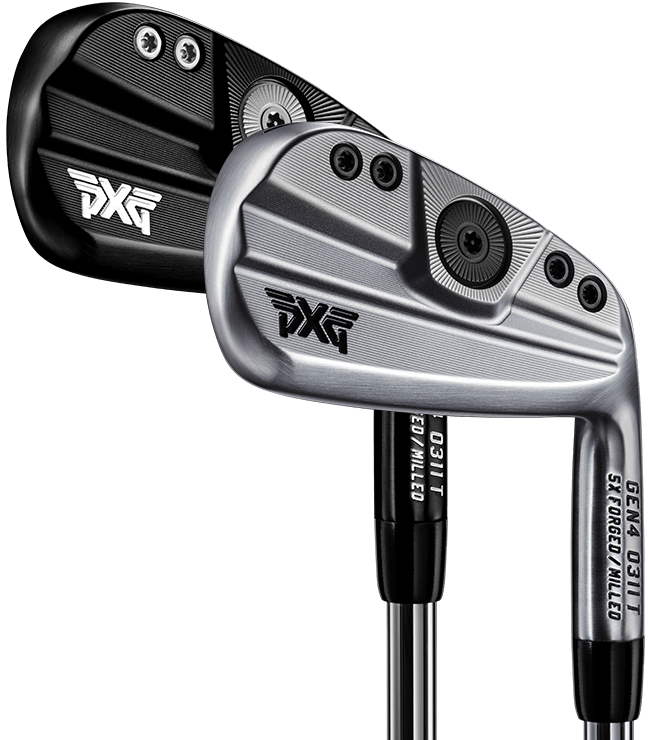 "BETTER DISTANCE, HIGHER FLIGHT, IDEAL SPIN RATES, AND SUBLIME FEEL."
– PLUGGED IN GOLF
"TAKES SOUND AND FEEL TO A NEW LEVEL."
– MYGOLFSPY
"PACKED WITH NEW TECH, THE IRON LOOKS AND FEELS AS GOOD AS IT PERFORMS."
– PLUGGED-IN GOLF
"BETTER DISTANCE, HIGHER FLIGHT, IDEAL SPIN RATES, AND SUBLIME FEEL."
– PLUGGED IN GOLF
"TAKES SOUND AND FEEL TO A NEW LEVEL."
– MYGOLFSPY
"PACKED WITH NEW TECH, THE IRON LOOKS AND FEELS AS GOOD AS IT PERFORMS."
– PLUGGED-IN GOLF
Advanced Performance
PXG 0311 T GEN4 Irons incorporate our most advanced technology and innovations to date, wrapped in a tour-inspired design that delivers unmatched distance and accuracy. Our five-times forged 0311 T Irons are ideal for players looking for maximum workability and more forgiveness in a blade-style head.
Outstanding Workability
0311 T GEN4 Irons have a shorter blade length with minimal offset and a narrow sole—making it easier to control the club face at impact. This tour-inspired design allows for advanced workability and shot shaping.
"Buttery soft and explosive at the same time."
– PLUGGED IN GOLF
Technology That Performs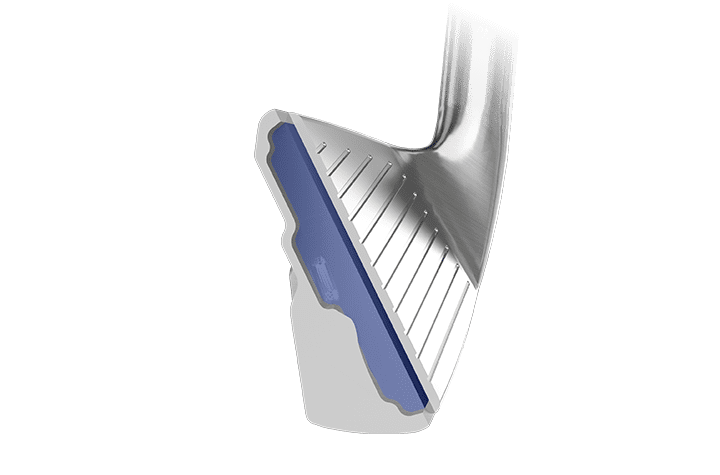 XCOR Technology
XCOR is the result of a multi-year research and development project. Created specifically for use in our irons, the proprietary polymer material is bunny rabbit soft and off-the-charts explosive. Highly compressible, delivering more face movement and a colossal sweet spot.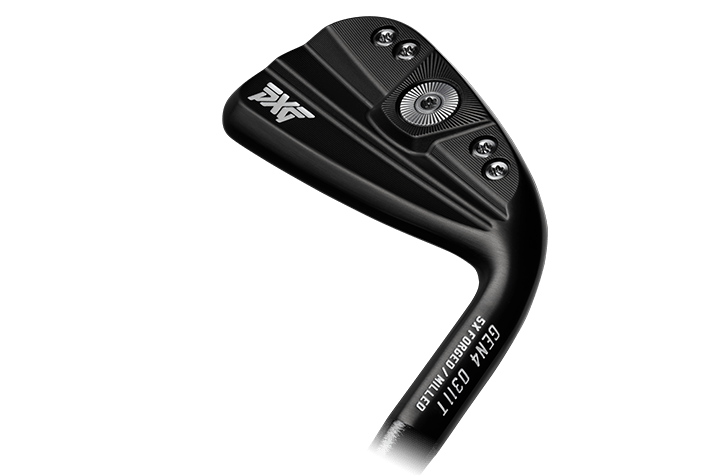 Xtreme Dark Finish
PXG's stunning Xtreme Dark irons and wedges are created using an advanced process called Diamond-like carbon (DLC) coating. DLC creates a hard, graphite-like, carbon-based coating that significantly extends the reasonable lifetime of our Xtreme Dark finish. Unlike the typical black PVD used by other equipment manufactures DLC is a three-layer process that includes a chromium base, a carbon-chromium mid layer, a high-carbon top layer that is approximately 3/25,000 of an inch thick. This produces extraordinary wear resistance and a flawless look without influencing club performance relative to how the ball reacts.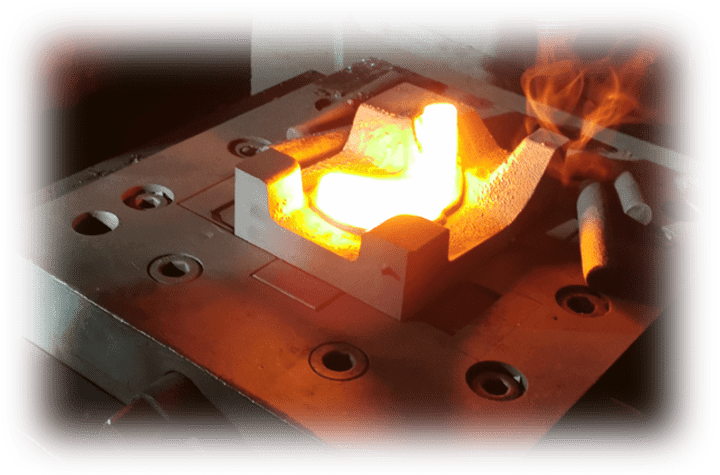 5x Forged
Each iron is five-times forged from 8620 soft carbon steel, creating a tight grain structure that increases its strength, prolonging the life of the grooves and enhancing the overall feel and appearance.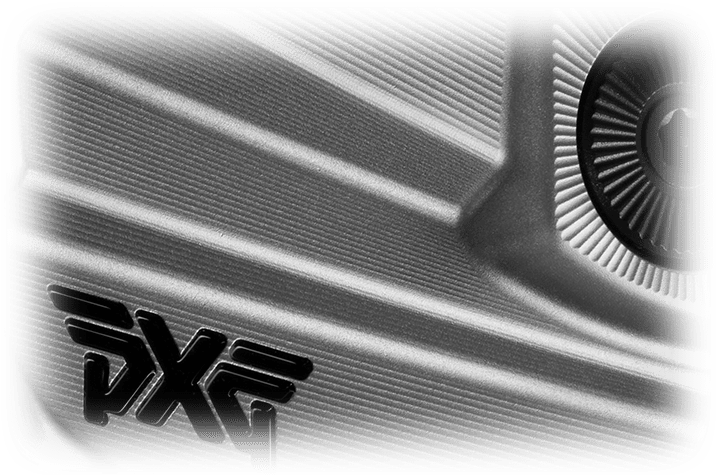 Milled Back Surface
Milling the back surface of each iron is a high-precision process that reduces the wall thickness more than forging alone could achieve to create a high-performance body design and enhancing aesthetics.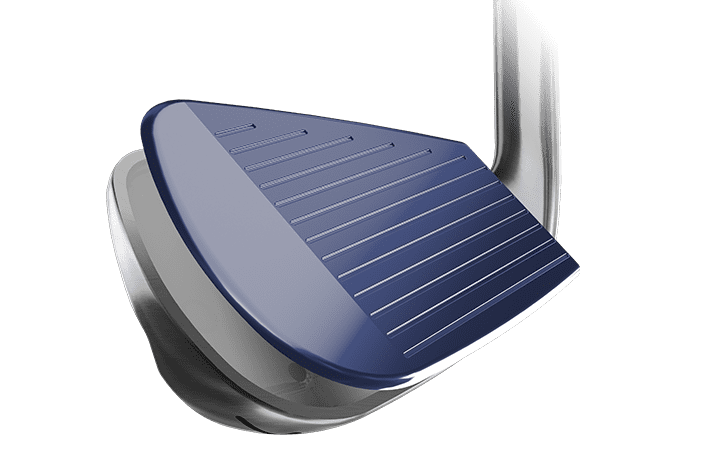 Ultra-Thin Face
Made from high strength HT1770 maraging steel and measuring a mere 0.058" (~1.55mm) thick,PXG presents the thinnest face in golf. Combined with our proprietary XCOR Technology, the ultra-thin face delivers unbelievable forgiveness and our highest C.O.R. performance ever!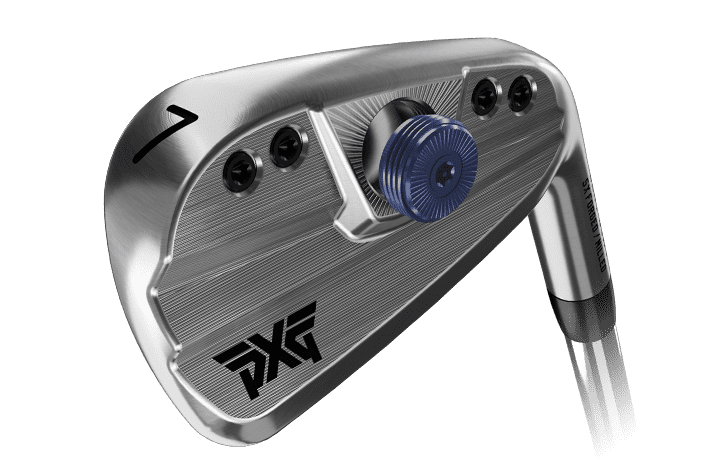 Precision Weighting Technology
The Precision Weighting Technology, inspired by the outstanding adjustability of our metal woods and putters, presented in GEN4 Irons features a large weight located near the CG on the back of the clubhead. The weight can be adjusted in 2 gram increments during a fitting to allow golfers to experience various head weight configurations and achieve optimal personalized performance. Weighting is not intended to be adjusted after purchase.
PXG 0311 T GEN4 Irons Specs
| Club | Loft | Standard Length (inches) | Standard Lie | Offset (inches) | Bounce |
| --- | --- | --- | --- | --- | --- |
| 3 | 20° | 39.5" | 60.5° | .150" | 2° |
| 4 | 22.5° | 38.875" | 61.0° | .130" | 3° |
| 5 | 25° | 38.25" | 61.5° | .110" | 4° |
| 6 | 28° | 37.625" | 62.0° | .090" | 5° |
| 7 | 32° | 37" | 62.5° | .075" | 7° |
| 8 | 36° | 36.5" | 63.0° | .058" | 9° |
| 9 | 41° | 36" | 63.5° | .040" | 11° |
| W | 46° | 35.75" | 64.0° | .020" | 12° |
| G | 51° | 35.5" | 64.0° | .015" | 12° |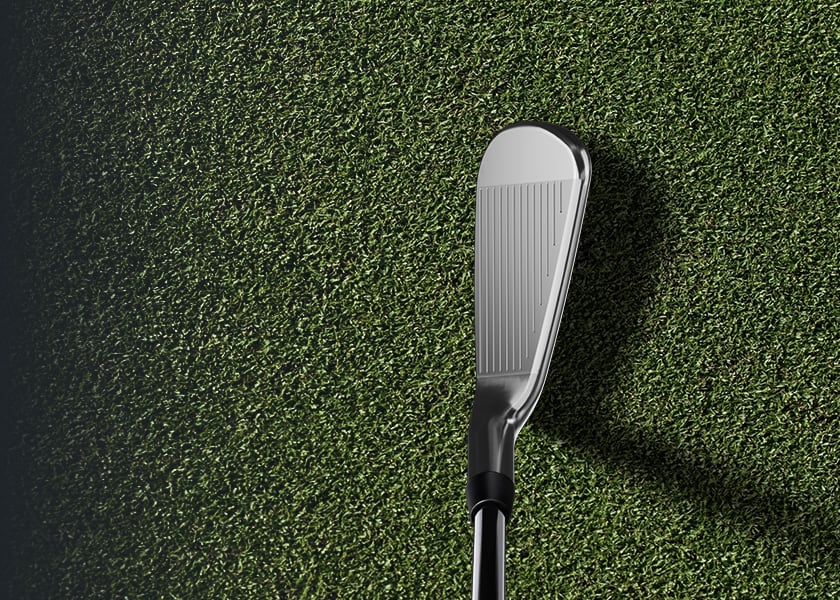 Performance Benefits
Outstanding Distance
Excellent Forgiveness
Unmatched Sound
Unbelievable Feel
Outstanding Workability
Extremely Fast Ball Speeds
High MOI for a Blade-Style Club
"Stacked with technology to help golfers find the right feel and performance."
– GOLF MAGAZINE
WE GOT YOUR STICKS. PERIOD.
Performance is our only measure of success. That's why the nitty-gritty details matter – so your clubs feel like a hand-tailored Italian suit. On the off chance you discover that your club specs could use a little tweak, don't sweat it. Parsons Xtreme Golf always backs your play. As our performance promise, we offer a complimentary spec check at our retail locations and fitting studios within 1 year of club receipt. If you need us, give Sales & Support a call at 1.844.PLAY.PXG to get on the books.