"SO EASY TO HIT. POINT AND SHOOT. OFF THE TEE OR OFF THE TURF…THEY DEFINITELY GET THE BALL UP IN THE AIR EASILY."
– GOLFWRX.COM
FLAWLESS FLIER
PXG 0311 GEN5 Fairways feature our most advanced technology and refined craftsmanship. GEN5 Fairways are a low-spin option for golfers of all skill levels. Born from revolutionary engineering, these clubs deliver ideal launch, spin, and ball speeds to achieve impressive distance and accuracy from the tee box or the fairway.
Precision Weighting Technology
One (2.5g) light and two heavy (10g) sole weights offer significant head weight adjustability and trajectory fine-tuning for spin and bias.
Head Design
Made from a high-strength and lightweight AM355 steel, the clubhead body features a squared face design and a flat sole geometry that positions mass low and to the perimeter, delivering increased forgiveness.
Adjustable Hosel
PXG's adjustable hosel can change the loft (+/-) 1.5 degrees to optimize the trajectory.
Technology That Performs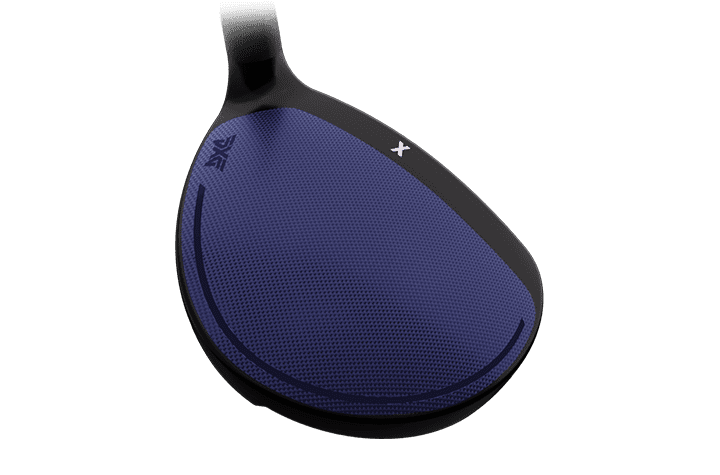 FULL AV CARBON FIBER CROWN
The 0311 GEN5 Fairway crown is made entirely from a high-grade carbon fiber. This lightweight material saves mass in the crown, allowing it to be redistributed low and to the perimeter of the clubhead for optimal CG and added forgiveness. The carbon fiber head undergoes an innovative vapor deposition process conducted in a vacuum-sealed chamber. The Aluminum Vapor (AV) Technology increases the stiffness and stability of the carbon fiber crown, which reinforces the face, increasing C.O.R.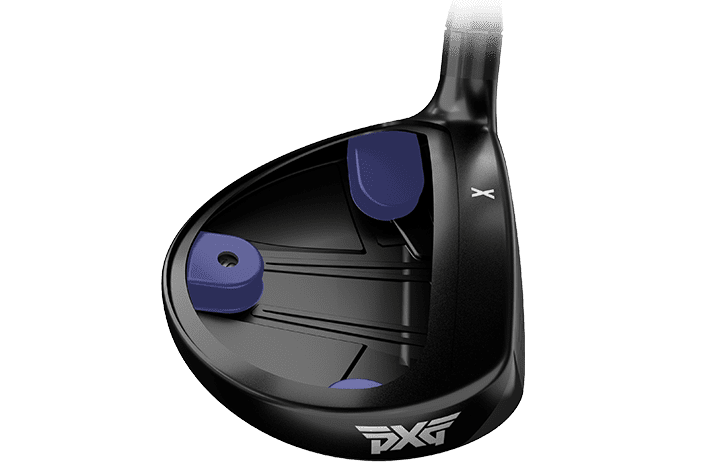 SUPPORTED WEIGHT STRUCTURE
Through rigorous modal analysis testing, PXG designed an innovative supported weight structure that delivers unbelievable sound and feel. Our Precision Weighting Technology is shifted to the xtreme perimeter of the clubhead, anchoring the weight ports to the outer wall. That positioning creates a stiff, stable structure and a sophisticated internal geometry that generates high frequency vibrations. Using modal analysis to study vibration, PXG determined the ideal frequency range that produces a more optimal feel and sound at impact. The final product proved positive what testing data predicted, the 0311 XF GEN5 Fairways sounds and feels radically better than any Fairways before it.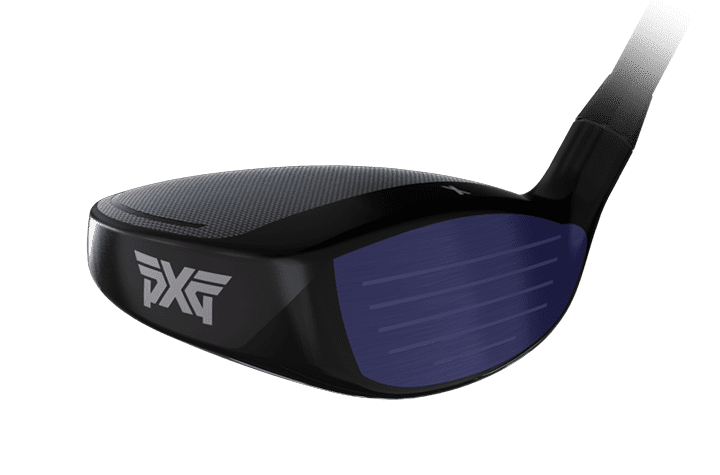 HIGH-SPEED, SQUARED FACE
PXG 0311 GEN5 Fairways present a deep, tall HT1770 stainless steel face that offers increased deflection for insanely fast ball speeds. The optimized squared face design shifts the perimeter skirt more vertical, increasing the surface area to significantly boost forgiveness.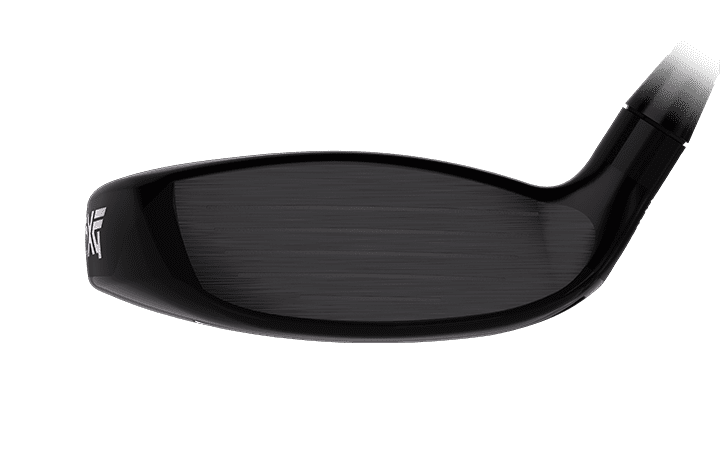 ROBOTIC POLISHING
Robotic polishing is a high-precision process that ensures the face thickness and the face curvature (the bulge and roll radii) are manufactured to design specs that maximize performance and impart corrective launch and spin for ideal ball flight on off-center shots.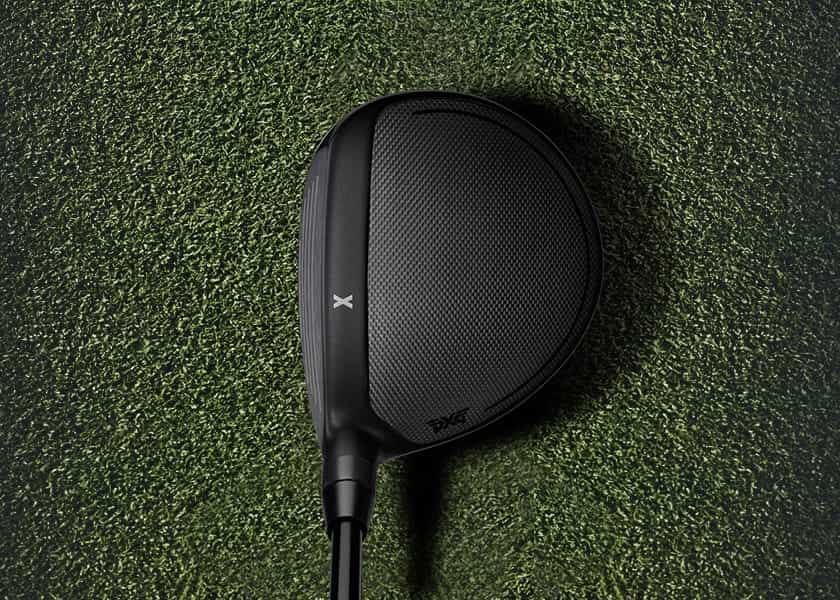 Performance Benefits
Exceptional Distance
Low Spin
High MOI
Optimal Trajectory
Incredible Sound & Feel
Extremely Fast Ball Speeds
Precision Weight Technology
PXG 0311 Fairway
| Club | Loft | Lie | Length (inches) | Head Mass |
| --- | --- | --- | --- | --- |
| 2 | 13° | 57.5° | 43.5 | 212g |
| 3 | 15° | 58° | 43" | 215g |
| 5 | 18° | 58.5° | 42.5" | 219g |
| 7 | 21° | 59° | 42" | 224g |
Quick Fairways Comparison
0311 Fairways
Configure and Buy
Comfortable profile with squared-off face design
Built for everyone
0311 XF Fairways
Configure and Buy
Larger profile, longer face, railed sole design
Built for those seeking maximum forgiveness
WE GOT YOUR STICKS. PERIOD.
Performance is our only measure of success. That's why the nitty-gritty details matter – so your clubs feel like a hand-tailored Italian suit. On the off chance you discover that your club specs could use a little tweak, don't sweat it. Parsons Xtreme Golf always backs your play. As our performance promise, we offer a complimentary spec check at our retail locations and fitting studios within 1 year of club receipt. If you need us, give Player Support a call at 1.844.PLAY.PXG to get on the books.
reviews, product
BV SEO Enabled: RR Not Found