"More forgiving for golfers who want more forgiveness and stability."
– Golfweek
"Really forgiving and easy to hit. Long and they sound and feel great."
– GolfWRX.com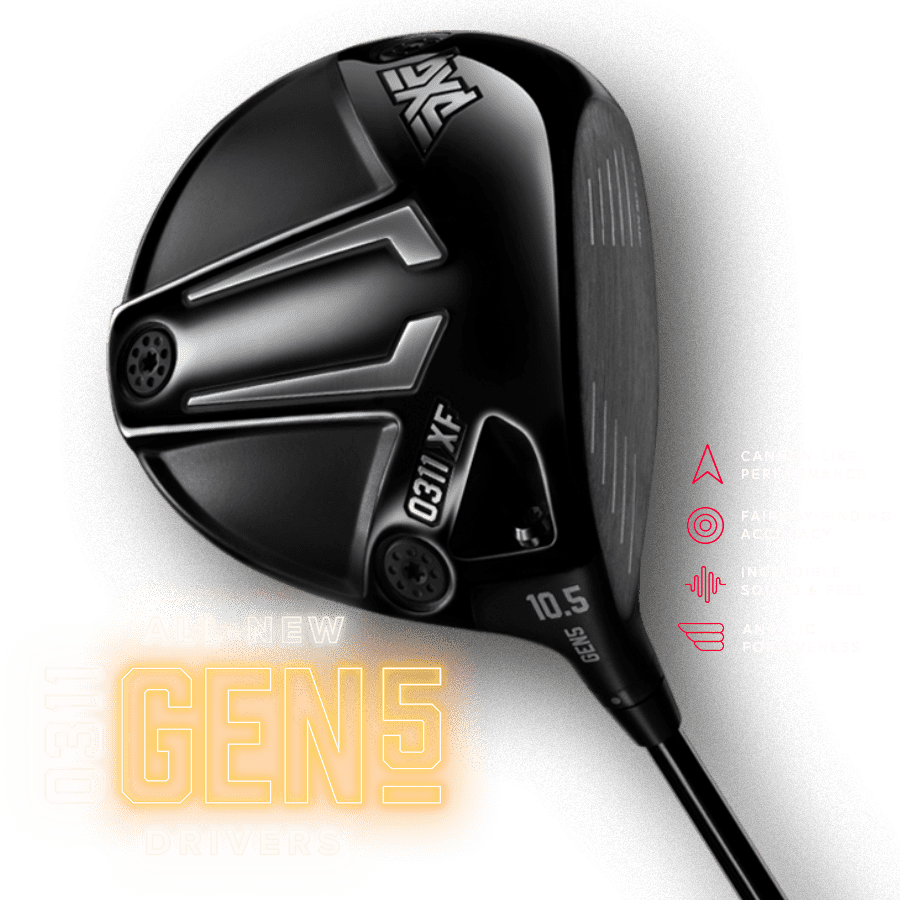 Ultimate Forgiveness
Our PXG 0311 XF GEN5 Driver is a mid-spin option offering a clean aesthetic and revolutionary engineering for remarkable forgiveness off the tee. Featuring explosive sound, a silky-smooth feel, and impressive ball speeds, this driver is built for golfers seeking maximum forgiveness combined with great distance and dispersion.
Precision Weighting Technology
One (2.5g) light and two heavy (7.5g) sole weights offer significant head weight adjustability and trajectory fine-tuning for spin and bias.
Head Design
For unbelievable forgiveness on mishits, the innovative crown presents a larger profile shape and longer face heel to toe than the 0311 GEN5 Driver.
Adjustable Hosel
PXG's adjustable hosel can change the loft (+/-) 1.5 degrees to optimize the trajectory.
Technology That Performs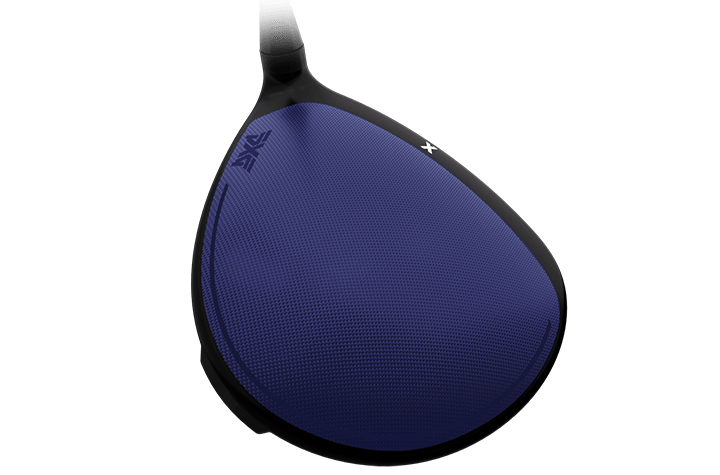 FULL AV CARBON FIBER CROWN
The 0311 XF GEN5 Driver crown is made entirely from a high-grade carbon fiber. This lightweight material saves mass in the crown, allowing it to be redistributed low and to the perimeter of the clubhead for optimal CG and added forgiveness. The carbon fiber head undergoes an innovative vapor deposition process conducted in a vacuum-sealed chamber. The Aluminum Vapor (AV) Technology increases the stiffness and stability of the carbon fiber crown, which reinforces the face, increasing C.O.R.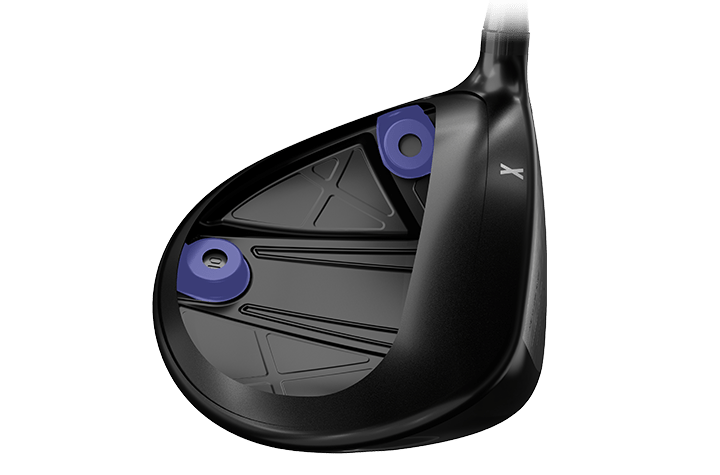 SUPPORTED WEIGHT STRUCTURE
Through rigorous modal analysis testing, PXG designed an innovative supported weight structure that delivers unbelievable sound and feel. Our Precision Weighting Technology is shifted to the xtreme perimeter of the clubhead, anchoring the weight ports to the outer wall. That positioning creates a stiff, stable structure and a sophisticated internal geometry that generates high frequency vibrations. Using modal analysis to study vibration, PXG determined the ideal frequency range that produces a more optimal feel and sound at impact. The final product proved positive what testing data predicted, the 0311 XF GEN5 Driver sounds and feels radically better than any driver before it.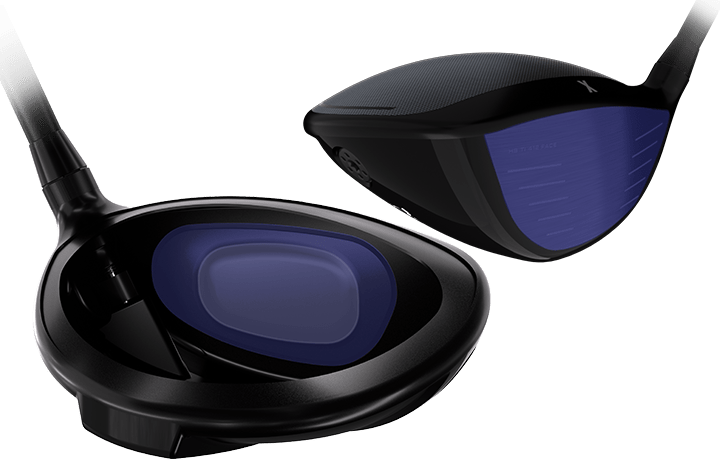 High-speed FACE
The face is made from a high-strength Ti412 titanium alloy, a material that has an exceptionally high yield strength and a low elastic modulus. This helps generate significant face deflection and spring to create ultra-fast ball speeds.
Variable Face Design
The variable thickness face features topographic geometries that help reduce mass and support maximum ball speeds and increase durability.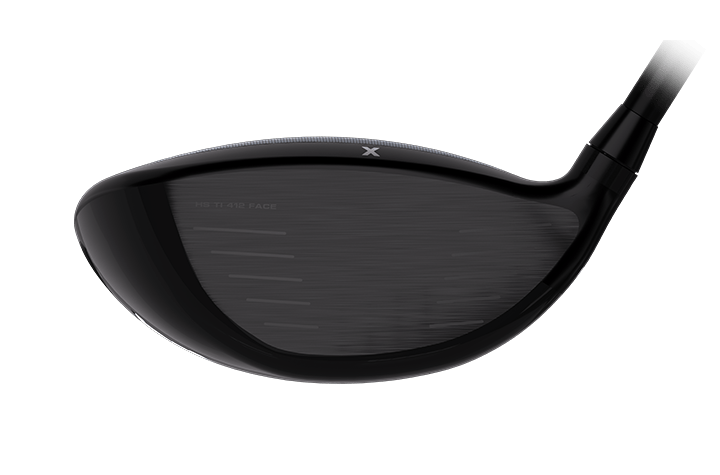 ROBOTIC POLISHING
Robotic polishing is a high-precision process that ensures the face thickness and the face curvature (the bulge and roll radii) are manufactured to design specs that maximize performance and impart corrective launch and spin for ideal ball flight on off-center shots.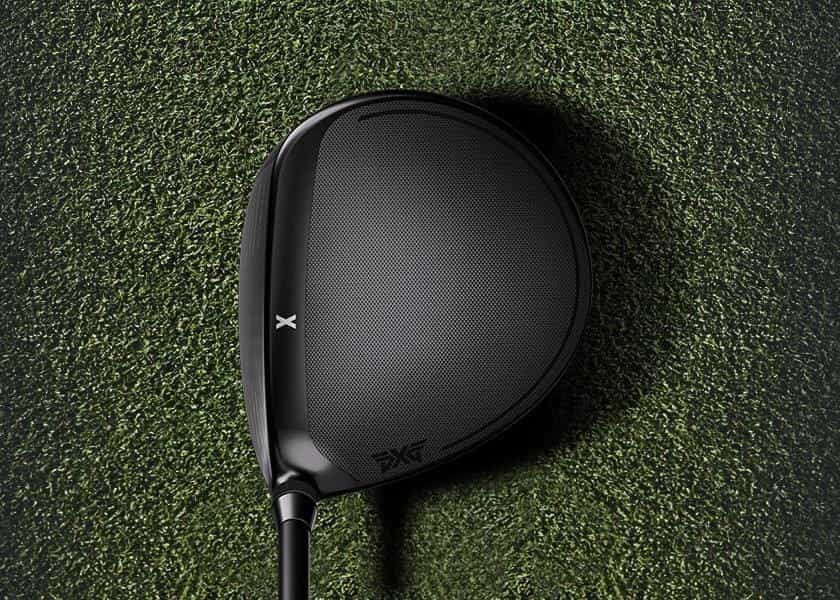 Performance Benefits
Great Distance
Unbelievable Forgiveness
Incredible Sound & Feel
Mid Spin
High MOI
Optimal Trajectory
Tight Dispersion
Fast Ball Speeds
Precision Weight Technology
PXG 0311 XF Driver
Club
Lofts
Lie
Length (Inches)
Head Mass

(grams)

0311 XF
9°,10.5°,12°
59°
45.5"
203

grams
0311 Drivers
Configure and Buy
Comfortable design with traditional, taller face
Built for maximum distance
0311 XF Drivers
Configure and Buy
Larger profile with longer face heel to toe
Built for those seeking maximum forgiveness
WE GOT YOUR STICKS. PERIOD.
Performance is our only measure of success. That's why the nitty-gritty details matter – so your clubs feel like a hand-tailored Italian suit. On the off chance you discover that your club specs could use a little tweak, don't sweat it. Parsons Xtreme Golf always backs your play. As our performance promise, we offer a complimentary spec check at our retail locations and fitting studios within 1 year of club receipt. If you need us, give Player Support a call at 1.844.PLAY.PXG to get on the books.
reviews, product
BV SEO Enabled: RR Not Found